Weight Training All-Purpose Solid Cast Iron Kettlebell(MOQ:500pcs)
Product Detail
Product Tags
Material: cast iron
Size: 5-60LBS
Color: Black
Logo: Customized
MOQ: 1000kg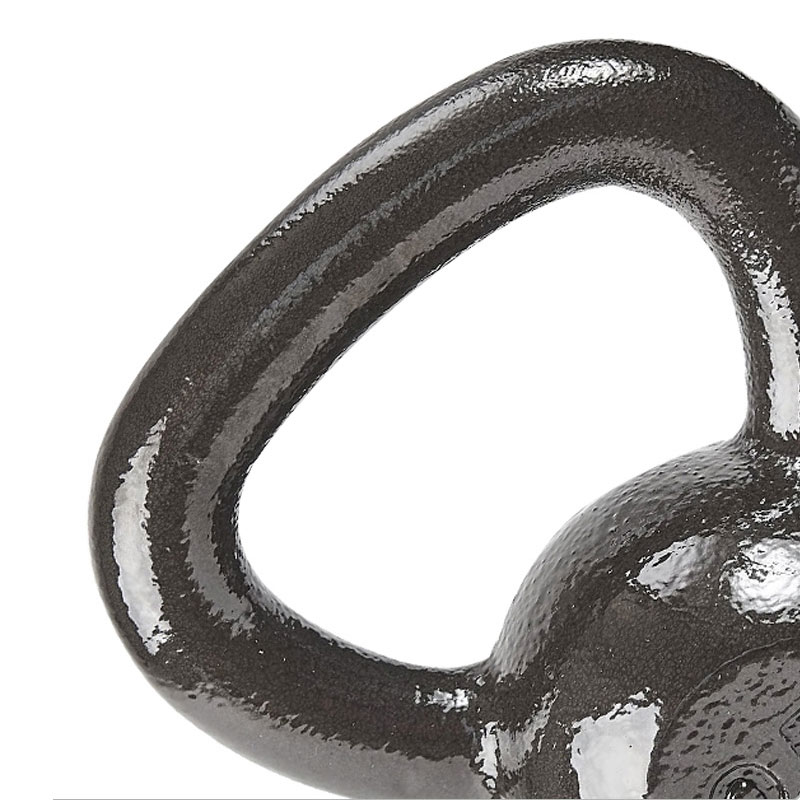 Strength training kettle bells are made of durable cast iron, plus excellent Hammerton coated to resist corrosion for a seamless experience exercising indoors and outdoors. Painted surface for increased durability and corrosion protection. Generous wide opening handle ensures a comfortable, secure grip with one hand or two. The flat bottom allows for easy, safe storage and the ability to be used in specific flat bottom kettle bell exercises such as renegade rows and handstands.
Simpler is better. The kettlebell was created as a way to weigh items at food markets and today, they are used to optimize your workout space without the need for a Power Cage or Squat Rack.
Enjoy working out from the comfort of your home with our versatile gym gear. Our kettle bell weights are excellent for various strength-training and circuit training exercises.
Each piece of equipment is cast to a precise weight for safe and efficient weightlifting exercises. Used for swings, deadlifts, squats, lifting, lunges, get-ups, snatches to work out and increase strength of many muscle groups & body parts including biceps, shoulders, legs and more...
Enable upright storage, ideal for renegade rows, handstands, mounted pistol squats & other exercises requiring a kettle bell with a flat bottom. Kettle bells are one of the easiest weights to move during exercise in a short period of time and can be easily stored, from the trunk of a car to a garden shed or garage. Perfect for people of all ages, sizes and fitness levels.
---
---
Write your message here and send it to us