Soft wall ball for cross training(MOQ:500pcs)
Product Detail
Product Tags
Material: PVC+foam+sand
Size: 6-30LBS
Color: Customized
Logo: Customized
MOQ: 100pcs/color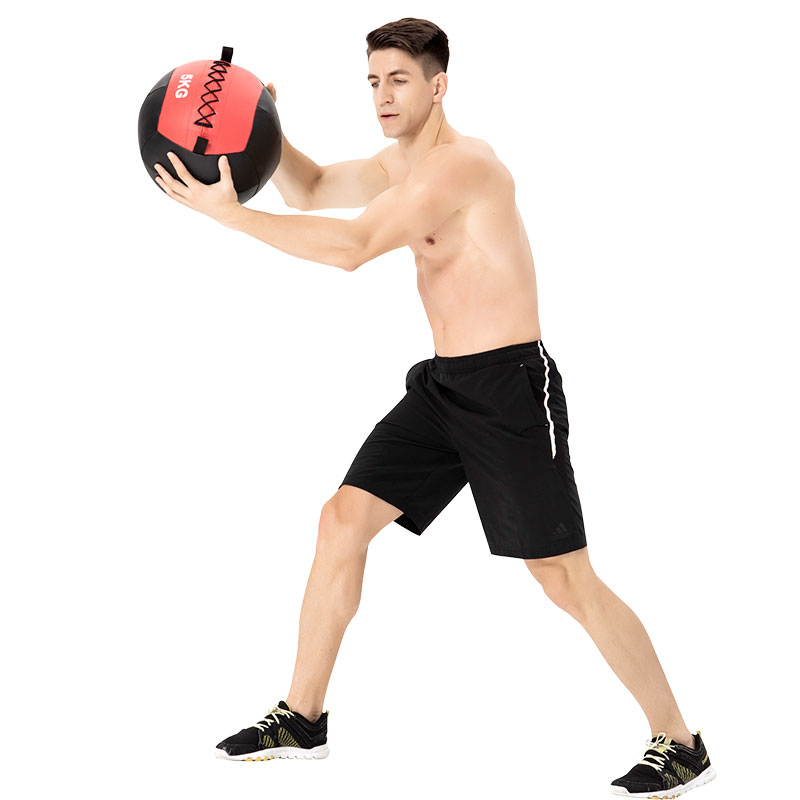 Unlike rubber exercise balls, wall balls with reinforced seam construction enhance your grip on the squash for functional fitness and heavy-weight training exercises.The ball has a standard diameter for a consistent feel across all weights.
Durable textured synthetic leather shell makes it easier for you to get a firm grip on the ball The high-density construction with iron sand and PP foam helps enhance the balance & firmness of the ball. The durable PU leather material is waterproof and wear-resistant, and the special structure keeps the ball balanced and keeps its shape, the Stuffing on the inside is Evenly Distributed so it will not move around during use, ensuring a Straight Flight Path when Thrown. Each ball is individually balanced tested to ensure an even pack of internal weights. Withstands years of wall throwing and medicine ball practice!
It is great for cross training/HIIT workouts, squash workouts, and strength and conditioning workouts. Develop core and muscle strength, increase cardiovascular endurance, and burn calories; adding these heavy balls to cardio, weightlifting, cross-training, or exercise classes such as squats, weightlifting, throwing, and standing ensures a full-body head-to-toe workout exercise.
The wall ball exercise is a compound high-intensity move that requires maximum effort from a large number of muscles in your body Great for men & women to increase speed accuracy flexibility strength & coordination.
You can play and workout with peace of mind thanks to the quality construction of the wall ball. Each ball has been individually stitched with the highest attention to detail to ensure that it does not fall apart even under extreme circumstances.
---
---
Write your message here and send it to us