Functional GYM Weighted Slam Ball(MOQ:500pcs)
Product Detail
Product Tags
Material: PVC+sand
Size: 2-30KG
Color: customized
Logo: Customized
MOQ: 100 pcs/size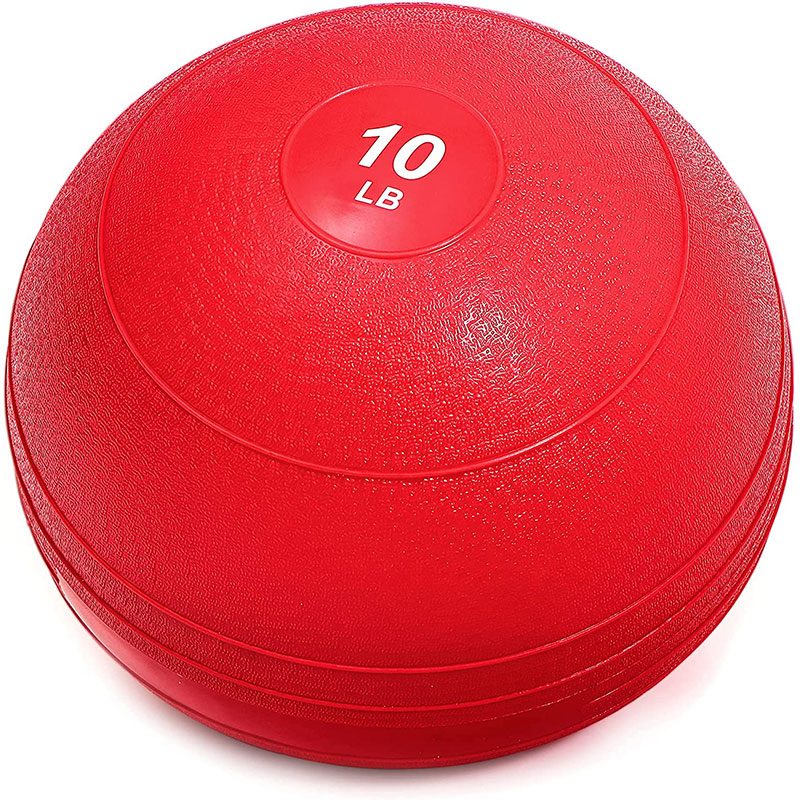 With a thick outer shell that absorbs multiple impacts, slamming or throwing this handheld ball against walls or the ground forces you to utilize more energy and force, resulting in more calorie burning and endurance. Using these weighted workout balls in place of dumbbells or kettle bells can improve your training significantly and burn more calories by adding extra weight to your sit ups, push-ups, squats…
Whether you're a beginner on the fitness journey or a seasoned athlete, the weight varieties of these slam balls allow you to slowly and incrementally challenge yourself and provides an assortment of sizes for variety. Using these weighted workout balls in place of dumbbells or kettle bells can improve your training significantly and burn more calories by adding extra weight to your sit ups, push-ups, squats, and plyo jumps.
Slam balls are great for daily use while keeping up with intense workouts for professional athletes. Whether at you're at home gym or in fitness classes, these weight balls for exercise can be used in a variety of routines.
Improve your overall body muscle mass, cardiovascular endurance, and hand-eye coordination. Run longer, jump farther, lift more and perform better. Achieve your best shape, whether training alone or with a partner. Comprised of a strong outer shell and a sand-filled core, the dead weight provides challenging resistance, but won't damage or hurt walls, floors, or your personal trainer's hands. Our premium slam balls will last you ages.
---
---
Write your message here and send it to us