Relieve Muscle Tension and Improve Recovery with Thigh Leg Massage Roller – A Must-Have for Any Fitness Enthusiast(MOQ:500pcs)
Product Detail
Product Tags
Material: PP
Size: one size fits all
Color: customized
Logo: Customized
MOQ: 500 pcs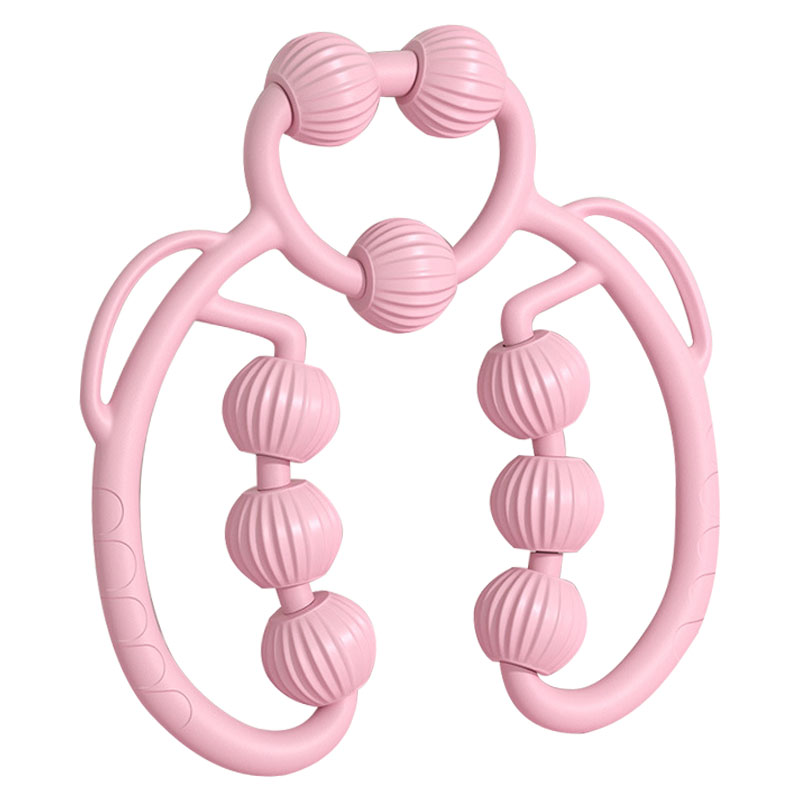 9 trigger point foam roller made from high density foam works independently from each other causing deep tissue stimulation & myofascial release. Easy grip Non slip handles, means ease of use every time, Expandable ABS plastic bracket makes it perfect for different muscle sizes. Use it to relieve tennis elbow pain, as a leg massager, or even on your thighs. It's the perfect foam roller for physical therapy & Exercise.
Fit for runners, athletes, yoga practitioners, Pilates enthusiasts, swimmers, dancers, fitness, people who stand for a long time or don't have much time to go to the gym. The trigger point foam roller can help relieve stress, reduce aches and pains, and minimize soreness to help you recover faster.
Cellulite roller can be used by yourself at home or in the gym without any professional training. The width can be adjusted to suit for different parts of body, including thigh, calf, arm, forearm, neck, hamstring, shin splint, tennis elbow, golf elbow, etc. The maximum leg circumference that can be massaged is 24 inches.
The massage roller is light and it can be carried with you without taking up much space. You can put it in your bag when doing exercise. Using it for a few minutes a day can help you effectively relieve tension, stress, and muscle pain after standing or exercising for a long time. Body roller for muscle is suitable for people who like to exercise and stay healthy, including runners, fitness personnel, yoga enthusiasts, swimmers and other athletes. It is the best gift choice for birthday, Mother's Day, Father's Day, School season, holiday gifts, etc.
---
---
Write your message here and send it to us