Adjustable Slant Board Squats Wedge(MOQ:500pcs)
Product Detail
Product Tags
Material: ABS + steel
Size: 12 x 10.2 x 3 inches
Color: Customized
Logo: Customized
MOQ: 500pcs/color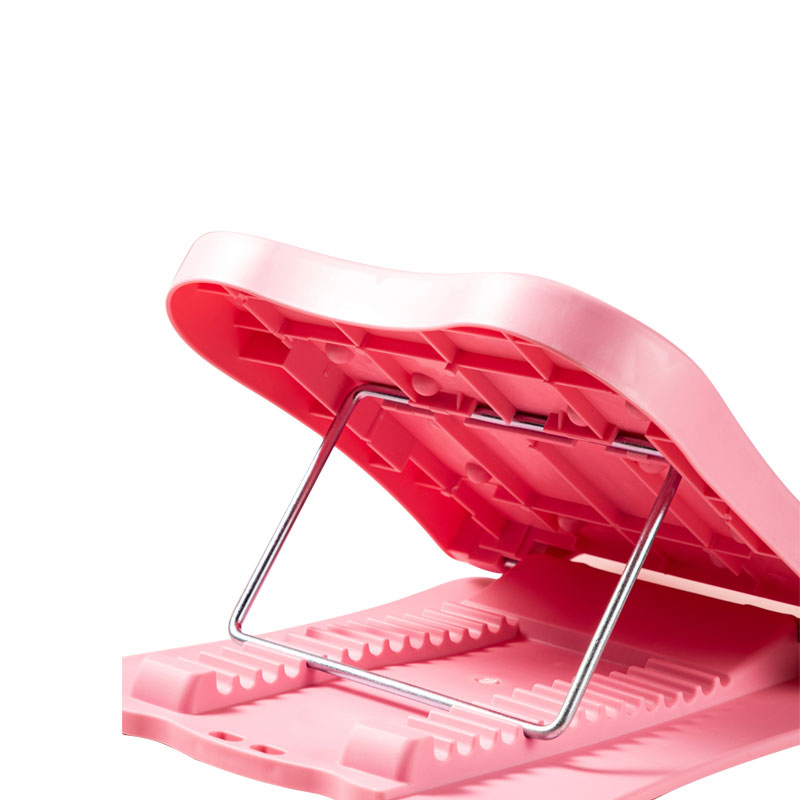 Slant board, made of premium ABS and smooth stainless steel material, triangular structure, stable without not deformed and not break, unlike other soft plastic equipment. It is a perfect substitute for heavy wood, popular with the public, fit for adult, kids, etc.
This calf stretcher slant board has multiple adjustable angles: 0°, 20°, 30°, 40°, 45°, can meet different needs, suitable for all kinds of aerobic fitness training and recovery treatment. 20° inclination is suitable for beginners, can make your muscles more flexible before and after exercise to avoid injury and helping your legs stretch properly.
Slant boards are integral in the prevention and treatment of common lower-leg and foot problems such as Achilles tendonitis, heel spurs, shin splints, calf strains, plantar fasciitis, overuse syndromes and post-surgery contraction. Ideal for stretching, strengthening and rehabilitation at home or in the clinic.
Use our adjustable slant board to prevent and treat your calf valgus, knee pain, plantar fasciitis, Achilles tendon injuries, calf strains, ankle injuries, etc. As an efficient tools for rehabilitation training and physical therapy, ideal for leg exercise, stretching strengthening, calf stretch, slant board for calf stretching.
Slant board, exercise equipment, with non-slip textured surface and the bottom with 4 Non-slip mats, will protect your heel and calf muscles from hurt. It is Durable, collapsible and easy to storage. Whether at home office even gym, you can stretch your foot, legs, ankle at any time.
---
---
Write your message here and send it to us