Upgrade Your Fitness Routine with Hex Cast Iron Painted Dumbbells: A Must-Have for Any Gym or Home Workout Space(MOQ:500pcs)
Product Detail
Product Tags
Material: cast iron
Size: 1-50kg/pcs
Color: black
Logo: Customized
MOQ: 1000kg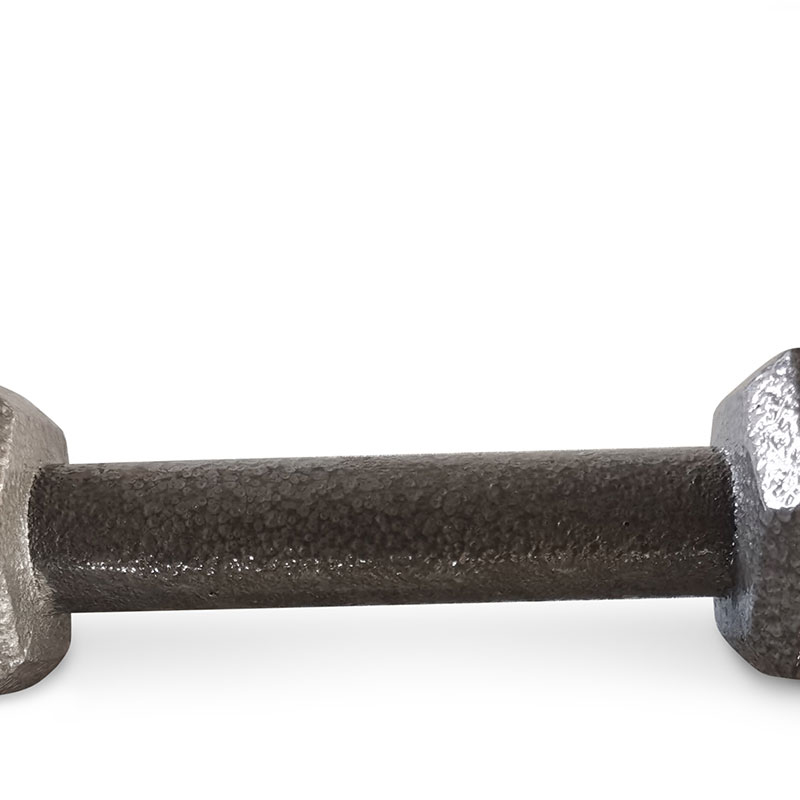 Dumbbells are widely used in gyms and homes for various exercise purposes, a great tool for either full body workout, or specific muscle groups. Dumbbells offer the ability to target specific muscle groups or perform a full body workout; Use smaller weights for upper body exercises and switch to heavier weights for lower body exercises.
Give your upper and lower body a meaningful strength training workout with these dumbbell weights. Each weight has a solid metal handle with a non-slip grip to prevent easy accidents. These dumbbells make you stronger in your arms, shoulders, back muscles. Make it easier for you to make healthy habits.
Original Hex Shaped heads prevent dumbbells from rolling. The medium depth knurling on the handle provides essential grip and security during use and easy to storage. Semi-gloss coating is a durable and effective finish, prevents rusting and complements the décor of any gym.
Practical construction delivers added support, reducing the risk of dropping your weight. Each dumbbell is sold individually so you can build a weight set that is customized to your needs.
Incorporating dumbbells are perfect for isolations, full body, functional and HIIT workouts; Adding resistance to your workout routine will help shed fat and build muscle faster and can be used to strengthen all muscle groups.
---
---
Write your message here and send it to us