Digital Hip & Pelvic Trainer for women(MOQ:500pcs)
Product Detail
Product Tags
Material: PP+ steel spring
Size: one size fits all
Color: Customized
Logo: Customized
MOQ: 500pcs/color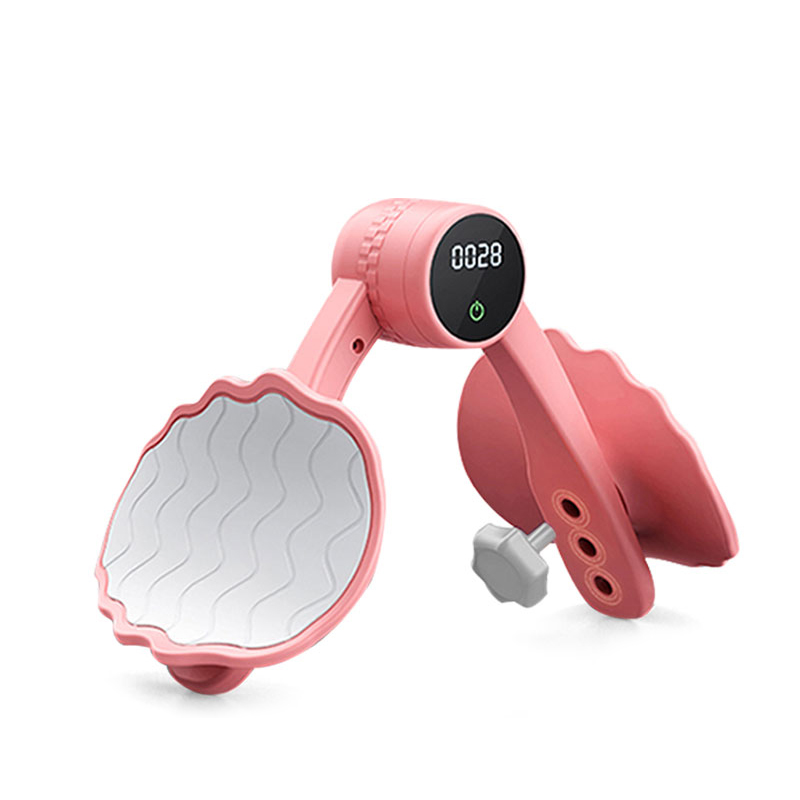 Intelligent counting fit the leg engineering to increase the force area, 3 gear strength adjustments, and rotatable angle. Pelvic floor muscle training to improve hip width.
LED display, equipped with smart chip, accurately record usage data. Countable, can record calorie consumption.
Our inner thigh exercise equipment, learning from the shortcomings of the small and cheap trainers, has been upgraded in design. It is designed into oval shape on sides to increase the contact surface with user's skin. Thus, not only user's flesh will not be pinched, but also the trainer will not pop out during use. Moreover, the PTE soft rubber is enlarged, so the user will feel comfortable when using.
Postpartum mother's pelvic floor muscles are prone to relaxation and weakness, resulting in flat buttocks sagging private parts. The pelvic floor muscle trainer can effectively stimulate the activity of the pelvic floor muscles and help postpartum women recover.
Effectively exercise muscles, make the pelvis and hip muscles participate in the exercise, and it is easier to achieve the beautiful buttock effect, Correct the pelvic posture ,Sedentary causes the pelvis to lean forward, the waist becomes thicker, the body is out of shape, and the pelvic muscles are slack. The kegel exerciser can activate the pelvic floor muscles and correct the pelvic posture, thus beautifying the back and restoring the original body curve.
---
---
Write your message here and send it to us