Adjustable PVC Jump Rope for Cardio Fitness(MOQ:500pcs)
Product Detail
Product Tags
Material: PP+PVC
Size: 9 ft
Color: Customized
Logo: Customized
MOQ: 500pcs/color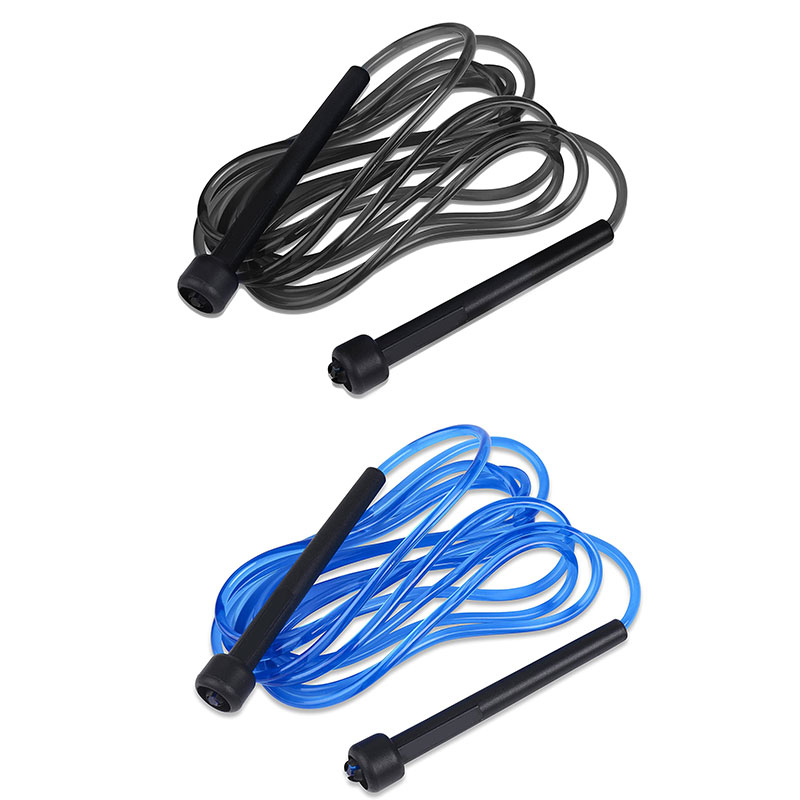 Jumping rope is a great calorie-burner. You would have to run an eight-minute mile to work off more calories but you can burn those calories easily with the jumping rope.
Whether you're looking for a skipping rope to get in some cardio, complement your Cross fit routine, or get the kiddos nice and active, this adjustable jump rope will get the job done without a hitch. It's a good 9ft long to suit even the tallest of jumpers and can be easily shortened to a comfortable length to suit children. Our jump rope is made from premium quality PVC material that makes it very sturdy. It is the perfect exercise and fitness tool that you can use for your training or just when you want to have some fun.
Get a secure grip each time you use this jump rope for women and men, thanks to the lightweight molded polypropylene plastic handle. You will find this easier to hold onto, unlike other jump ropes with a rougher material that leaves your hands raw after a workout. Plus, the handles are not slippery to the touch, so you do not lose your grip.
Whenever you want to engage in some fun skipping action, then you can simply bring this heavy duty jump rope along anywhere and anytime you want. Our PVC skipping rope is portable enough to lug around without the extra heft and weight. Easily take it with you to the park, playground, gym, or even to the beach.
Build Agility & Quickness and Increase Bone Density. 9 feet long robe. You can get a great workout just using your jump rope. Used by Professional Boxers and Trainers. All these come with carrying pouch.
---
Next:
Maximize Your Workout Options with an Adjustable Weight Bench – A Versatile and Essential Piece of Gym Equipment(MOQ:500pcs)
---
Write your message here and send it to us